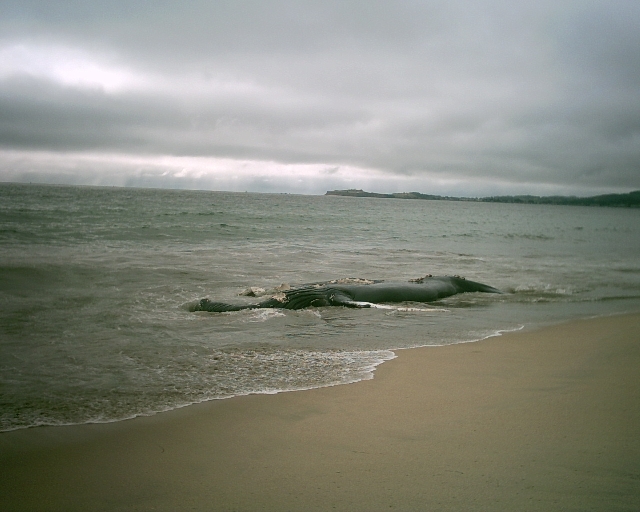 When I showed there where only a couple folks watching the whale roll in the surf...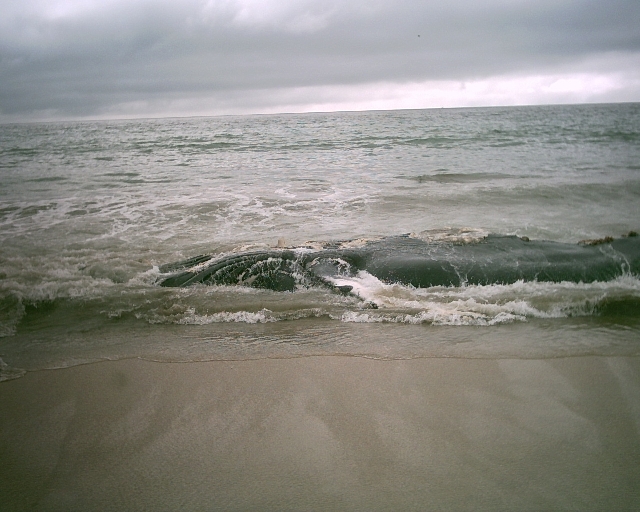 The smell was getting pretty powerful...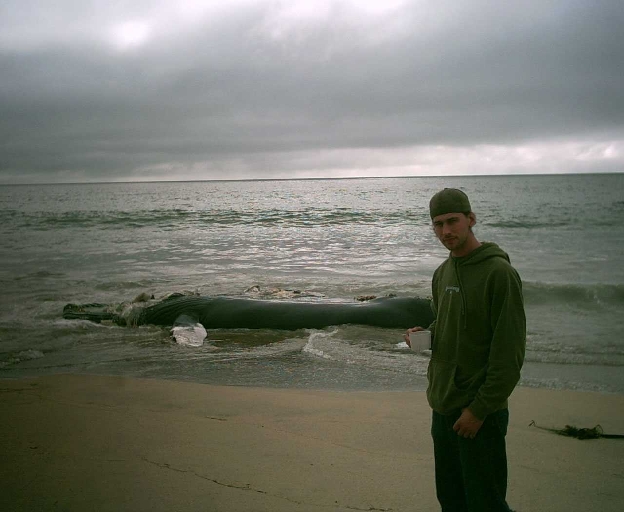 ..not powerful enough to keep me from enjoy my delicious coffee.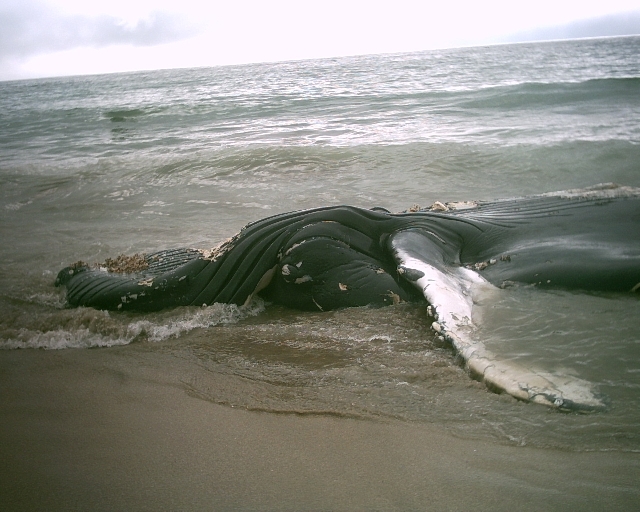 I was thinking maybe killer whales drown this one like they tend to and ate the tongue....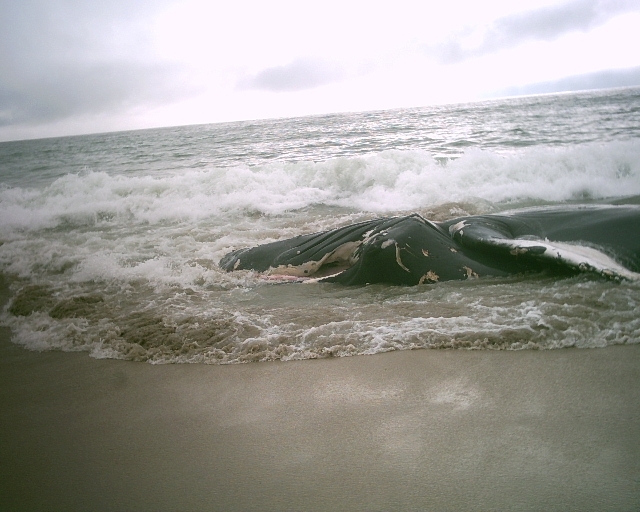 but then what looked like tongue flopped out and blew my theory up (hard to see, but its that pink thing)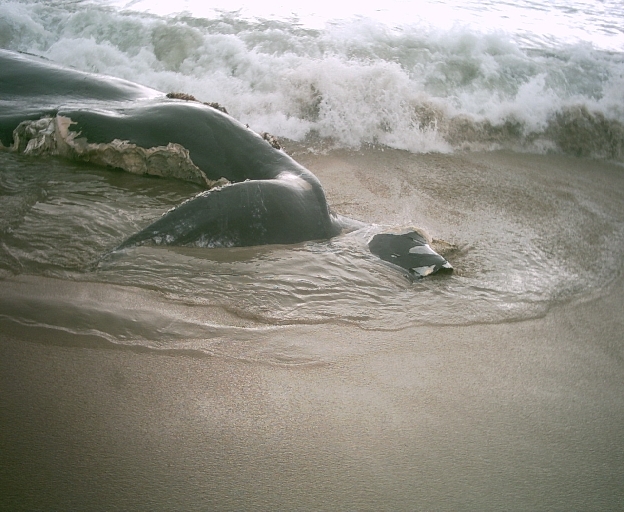 The tail was broken on one side but otherwise in ok condition (past being very dead).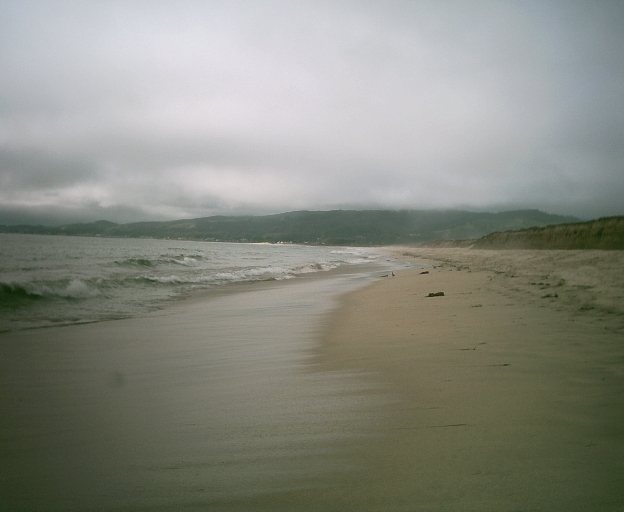 …for a little while it was just me and the whale. Very contemplative moments. Good stuff.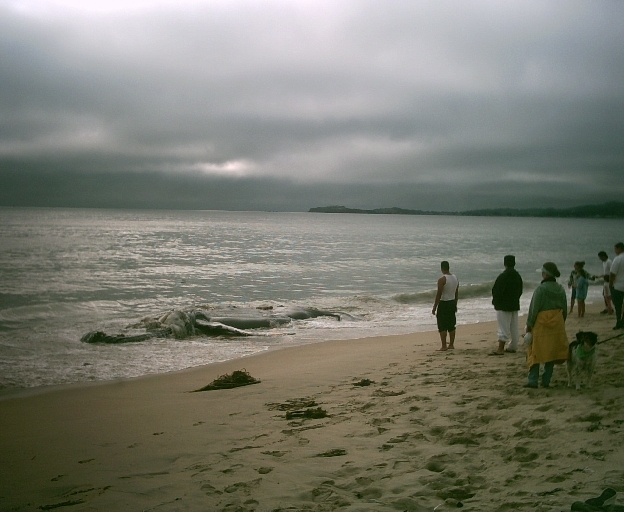 Then the crowd showed up en masse. So much for contemplation. 35 people standing and staring in relative silence and this guy with his shoes off starts kicking, dancing on, laughing at and throwing debris at the whale. He also took a bone out for himself. I had mind to beat him with it but figured that'd kill the peaceful experience. Watching him act like a Neanderthal left a nasty taste in the mouth. Stupid humans. Chris, 8/19/05
[ First ] [ Prev ] [ Next ] [ Last ]
|Home|
|Note....|
|Who is this guy?|
|GA-P|
|Random Photos|
|Athens '04|
|A Little Kayaking!|
|Matty!|
|dead whale|
|Declaration|
|Pig!|
|Download|
|Links|
|Site Map|
|Tasty meal|
|Funded by...|
| Nov '05- gluhwein|
|Chicken|
|Pillow Fight!!!|
|Pig cookout #2|